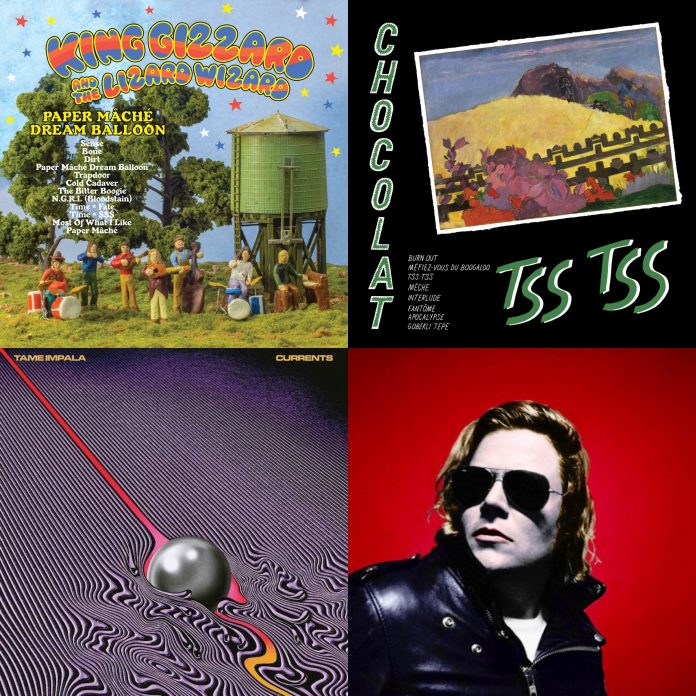 Pour la postérité, RocknRank a sélectionné 10 albums et 20 titres qui ont fait l'année 2015.
Une sorte de best-of. Selon nous.

Les 10 meilleurs albums de 2015 :
Chocolat – Tss Tss
Father John Misty – I Love you, Honeybear
Gaz Coombes – Matador
Jacco Gardner – Hypnophobia
King Gizzard and the Lizard wizzard – Paper Mâché Dream Balloon
Rover – Let it Glow
Slaves – Are you Satisfied
Tame Impala – Currents
The Libertines – Anthems for Doomed Youth
Tobias Jesso Jr – Goon

Les 20 meilleurs titres de 2015 :
Blur – There are Too Many of Us
Carl Barât & The Jackass – Glory Days
David Bowie – Blackstar
Django Django – Beginning to Fade
Faith no More – Black Friday
Father John Misty – When you're Smiling and Astride me
Fuzz – Jack the Maggot
Gaz Coombes – 20/20
Jacco Gardner – Find Yourself
Jeanne Added – A War is Coming
Kelley Stoltz – Put That in your Pipe
King Gizzard and the Lizard Wizard – Sense
Noel Gallagher High Flying Birds – Riverman
Pond – Sitting on our Crane
Rover – Let it glow
Slaves – The Hunter
Tame Impala – The Less I Know the Better
The Libertines – Fame & Fortune
The Maccabees – Spit it out
Tobias Jesso Jr – The Wait
Et une belle playlist Deezer en prime.
La même sur Spotify :

Cheers.
H & Ju